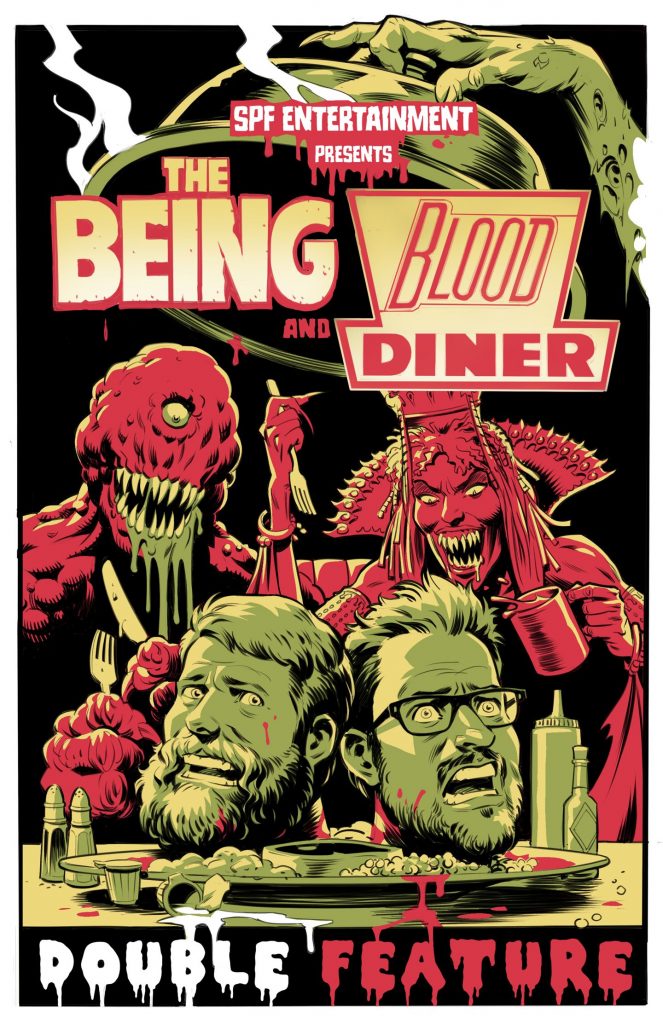 SPF Entertainment is proud to announce the debut of a premiere film showcase format – SPF Presents.

Our inaugural event will be a double feature of cult classic films from director Jackie Kong – The Being and Blood Diner.

The event will consist of a free showing of both feature length films, complete with breaks, scripted host segments, vendor showcases as well as an interview with Jackie Kong herself.
A custom poster commissioned for the event and designed by Lukas Ketner, also known for his work as a comic artist whose latest work is the Count Crowley: Reluctant Midnight Monster Hunter comic series penned by David Dastmalchian and published by Dark Horse. An autographed version will be offered for sale for a limited time.

We are very excited to offer this as a free event to the public! It will be streamed through SPFPresents.com.